Jett Plasma is an advanced technology for skin tightening, non surgical skin lifting, and a variety of skin treatments.
Unlike Plasma Fibroblast, or Spot Plasma which leaves small brown dots on the skin, the Jet Plasma pen is a handheld plasma device that uses a cooler atmospheric temperature. This technology provides optimal anti-aging results without creating surface trauma like traditional Plasma Fibroblast or Spot Plasma.
This extremely powerful device penetrates 13,000 volts of plasma through the epidermis, into the dermal and subcutaneous layers of the skin, stimulating high levels of collagen production and remodeling the cellular structure from the inside out. When Jet Plasma is mixed with oxide oxygen, ozone is created which kills surface bacteria and is anti-inflammatory. This aids in calming keratosis, eczema and rosacea.
Jet Plasma is used to tighten the skin, diminish wrinkles, diminish hyperpigmentation, treat acne, scarring, stretch marks, and improves product absorption that otherwise couldn't penetrate to the deepest layers.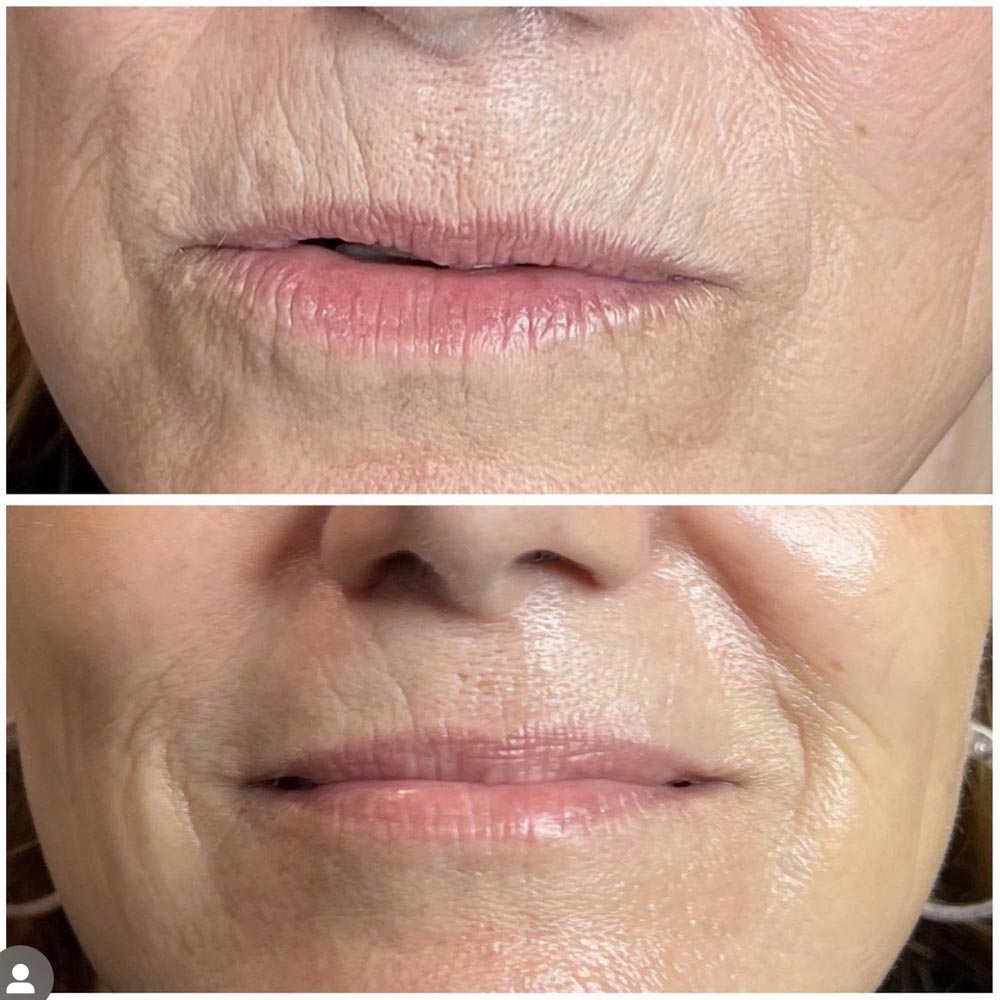 What are the benefits Jet Plasma Anti Aging Skin Treatment?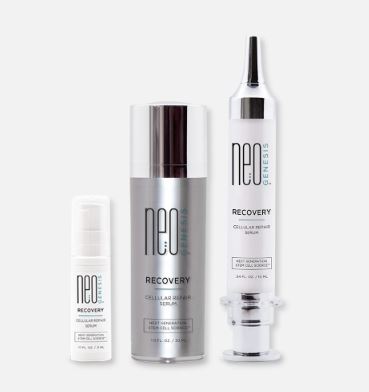 Jet plasma remodels and repairs the skin from the inside out. While other treatments claimed to be Jet Plasma (such as plasma shower or plasma stamping) they can only minimally effect the upper layers of the epidermis while Jet Plasma penetrates deeper, to the dermal layer, where the real work happens. This is where your fibroblast cells begin generating collagen.
Jet Plasma increases the absorption rate of products applied to the skin following the treatment, allowing them to penetrate into the deeper layers of the skin. As a result, the products you use matter greatly! In light of this, I highly recommend using only medical grade @neogenesisinc Stem Cell Recovery Serum.
Jet Plasma is also highly effective at diminishing hyperpigmentation by suppressing melanin which is produced in the very deepest layer of the epidermis. Jet Plasma can be used on all skin types and all Fitzpatrick levels.
Acne treatment with Jet Plasma is extremely successful, especially when paired with our medical grade skin care products, and is safe for teenage skin.
Traditional Plasma Fibroblast Treatment is highly effective and has minimal recovery time which includes small dots that will stay on the face for 4-7 days after treatment. There is also a risk of hyperpigmentation and you must stay out of the sun for a week. This may be inconvenient for Jersey Shore sun worshippers! Plasma Fibroblast requires you do skip the gym for a week, as well.
Alternatively, the Jet Plasma Treatments have none of these restrictions and are proven to tighten the skin, shrink pores, improve laxity, promote high levels of collagen regeneration. This powerful procedure is an effective treatment for hyperpigmentation and is used to successfully treat acne. With all of these benefits and very few risks or restrictions, JET Plasma may be the right treatment for you!
What is the aftercare for Jet Plasma Treatment?
For 12-24 hours please do not apply anything to your skin. Do not workout, sauna, swim, apply makeup, products or sunscreen. Because the channels of the skin are extremely open, not only will your skin absorb the amazing products I use, but it will absorb bacteria that could be introduced through any of the above. Following a minimum of 12 hours, you may resume your normal routine, being sure to apply sunscreen daily!
Jet Plasma Skin Tightening in Ocean County, New Jersey
The most cutting-edge Plasma technology, Jet Plasma, is used to brighten and tighten skin, reduce pore size, and encourage significant collagen regeneration. Our facility is conveniently located in Bayville, New Jersey on Route 9 in Ocean County. For optimal results the Jet Plasma device applies strong low temperature atmospheric plasma on the surface of the skin. In addition to anti aging, Jet Plasma is utilized in non-surgical facial procedures for the treatment of acne, inflammation, hyperpigmentation, and skin whitening.
Restore Your Youthful Face Without an Invasive Procedure
You don't need to undergo an invasive procedure to restore your youthful appearance. Jet Plasma can improve the appearance of your skin significantly. To find out if this non-invasive, restorative treatment is right for you, please contact us today to schedule your initial consultation.
It may seem too good to be true that you don't have to undergo an invasive facelift to turn back the hands of time. This treatment is becoming incredibly popular because it is so effective, safe, and convenient. This aesthetic procedure is offered as an alternative to laser, injections, or surgical therapies to tighten and improve the appearance of skin. Choose Jet Plasma to maintain tight, smooth skin over other invasive procedures.
How do I get started?
A series of 3 or more treatments is always recommended for best results.
Jet Plasma is a new, innovative, progressive, and non-invasive energy treatment for improving skin laxity and reducing wrinkles. It is particularly effective at improving skin texture and smoothing crepey skin. For best results, treatments may be done 48 hours apart, or longer if your schedule requires it, but the closer together the initial treatments are performed, the better results you can expect.
Do you provide skin care services and want to ad Jet Plasma to your business? Contact me for training information.
Interested in Jet Plasma Skin Tightening? Call 848-992-3157 or Contact Us to Schedule Your Consultation Now!
Additional Resources