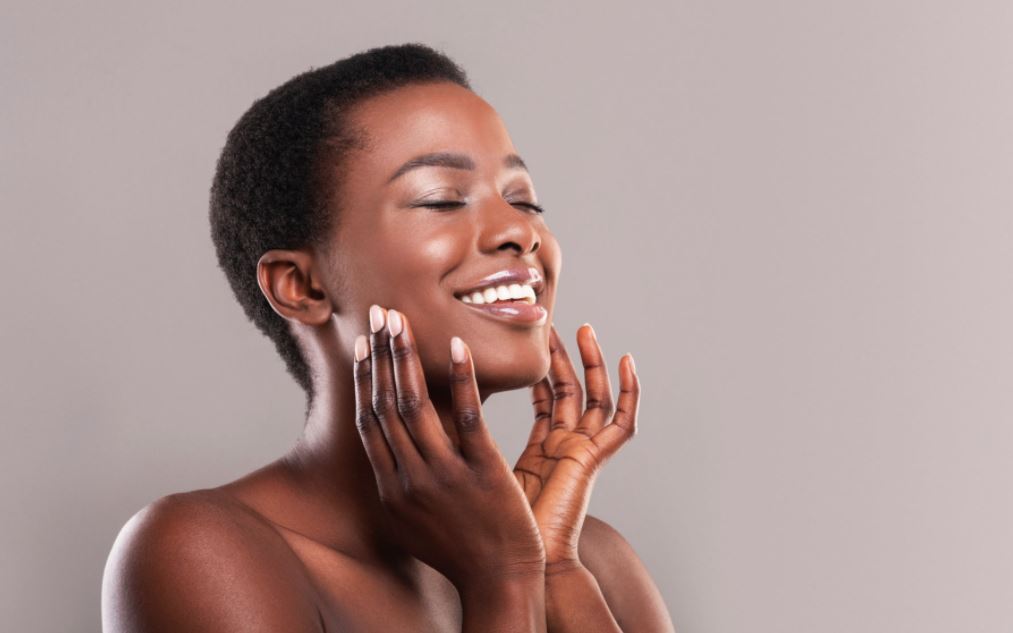 Are you someone with dark skin who's interested in exploring the benefits of JET Plasma Lift skin treatment? If so, you may have wondered if this innovative procedure is effective and safe for darker skin tones. This article delves deep into JET Plasma and gives valuable insights to help you make an informed decision.
At Ageless Aesthetics by HB Walsh, a leading provider of Jet Plasma Skin Treatments in Ocean County, NJ, we understand the importance of addressing the specific concerns and needs of individuals with darker skin. With our expertise and experience, we aim to shed light on the effectiveness of JET Plasma Lift skin treatment on dark skin and provide you with everything you need to know.
Discover the possibilities, understand the considerations, and gain the confidence to make an informed decision about your skincare journey. Let's unravel the truth about JET Plasma Lift and its efficacy on dark skin.
Understanding Aging Skin of Color
As individuals age, their skin undergoes a natural process where it becomes thinner, loses elasticity, and develops wrinkles. However, this process differs greatly among people of different skin colors. Aging skin of color not only has unique characteristics but also poses challenges that can be different from those experienced by individuals with lighter skin tones.
Skin color affects the aging process because melanin pigment, which provides protection to aged skin against UV radiation, is produced in varying amounts among skin tones.
Studies have shown that individuals with darker skin tones tend to have fewer lines and wrinkles than those with lighter skin tones, but they are more prone to hyperpigmentation, which can lead to dark spots and uneven skin tone. Therefore, it is crucial for individuals of color to understand the unique challenges that come with aging skin, and take care of their skin by using sunscreen and topical treatments.
Jet Plasma Skin Treatments
Jet Plasma Pen Treatment is a revolutionary solution to a variety of skin problems, ranging from fine lines to deep wrinkles. This non-surgical treatment uses a handheld device to pass a jet of ionized gas over the skin, which contracts and tightens the skin cells underlying tissue.
The benefits of non-surgical facial treatments for aging skin of color are numerous, including the stimulation of collagen regeneration, reduction of pigmentation, and overall improvement in the skin's texture and tone.
Scientific evidence supports the effectiveness of portable cold plasma device Skin Treatments, with a recent study showing a significant improvement in wrinkle depth and skin elasticity after just one treatment. With minimal discomfort and downtime, this treatment option is a practical and effective solution for achieving youthful, radiant skin.
Benefits of JET Plasma Tightening Skin Treatment
Non-invasive Treatment
One of the biggest benefits of JET Plasma skin tightening is that it's a non-invasive treatment. That means you won't need to go under the knife to get the skin-tightening results you're after. Instead, JET Plasma uses a handheld device to emit a beam of plasma energy that targets your skin's outer layers, stimulating collagen production, and tightening the skin. The treatment is quick, easy, and there's no downtime or recovery period involved.
Works on Different Parts of the Body
Another great thing about JET Plasma is that it can be used on different parts of the body, including the face, neck, and body. That means that you can target specific problem areas and achieve a tighter, more youthful look. Whether you're looking to tighten sagging skin under your eyes or shrink pores on the skin surface, JET Plasma can help tighten skin.
Long-lasting Results
Unlike other skin tightening treatments that offer only temporary results, JET Plasma offers long-lasting results. As your skin produces more collagen in response to the plasma energy, your skin will become tighter, firmer, and smoother. The results of JET Plasma can last for up to two years, making it a smart investment in your skin's health and beauty.
Most Advanced Plasma Technology
JET Plasma skin tightening is a safe and effective treatment option that's backed by scientific research. It's been shown to be effective in treating a wide range of skin concerns, including sagging skin, wrinkles, and fine lines. The treatment is also safe for most skin types, making it a great option for anyone looking to improve their skin's appearance and health.
Boosts Confidence and Self-esteem
Finally, it's important to note the psychological benefits of JET Plasma skin tightening. When you look good, you feel good. And when you feel good, you're more confident, self-assured, and ready to take on the world. By improving your skin's appearance, JET Plasma can help boost your confidence and self-esteem, leading to a happier, healthier, and more fulfilling life.
Choosing the Right Jet Plasma Skin Treatment
When it comes to deciding if Jet Plasma Skin Treatments are right for you, it is crucial to find a practitioner who is qualified and experienced in administering the treatment. Not only can this ensure that you achieve the desired results, but it can also minimize the risk of adverse reactions or complications.
Therefore, it is important to have a proper consultation and evaluation prior to treatment in order to determine which option is best for you. Taking these steps can help ensure a safe and successful treatment experience.
Aftercare and Maintenance
Maintaining the results of Jet Plasma Skin Treatments is crucial for the longevity of your new look. The key is to establish and adhere to an effective skin care regimen tailored to your unique needs. This should include gentle cleansing, moisturizing, and sun protection to prevent further damage to your skin and maintain the smooth, youthful appearance achieved by Jet Plasma Skin Treatments.
It's essential to follow up with your skincare specialist to ensure optimal results and address any concerns or necessary adjustments. With proper aftercare and maintenance, you can enhance and maximize the benefits of Jet Plasma Skin Treatments for years to come.
Can Jet Plasma Be Used As An Acne Treatment?
Yes, Jet Plasma can be used effectively as an acne treatment. Jet Plasma is a revolutionary new technology that remodels and repairs the skin from the inside out. It works by using plasma energy to create a micro-injury on the skin's surface, which triggers the body's natural healing process and stimulates collagen production. This helps reduce inflammation, improve skin elasticity, and reduce acne scarring.
Scientific studies have shown that Plasma skin treatments are effective in treating mild to moderate acne. In one study, researchers found that after just one session of Jet Plasma treatment, patients experienced a significant reduction in their acne lesions. Additionally, there was also an improvement in skin texture and overall appearance.
Jet Plasma offers several benefits over traditional acne treatments such as antibiotics or topical creams. Unlike these treatments, Jet Plasma does not cause any side effects or irritation to the skin. Furthermore, it provides immediate results with no downtime required for recovery.
At Ageless Aesthetics, we offer a range of advanced skincare solutions including our innovative Jet Plasma treatment options designed specifically for people struggling with acne-prone skin. Our treatments are tailored to each individual's needs and can help them achieve flawless and radiant skin without any pain or discomfort.
Final Thoughts About Jet Plasma On Dark Skin
Discover the transformative power of Ageless Aesthetics' Jet Plasma Skin Treatments, specially designed for individuals with darker skin tones to embrace agelessness. Our revolutionary cold plasma technology offers a safe and effective solution to address common aging concerns while ensuring minimal discomfort and no downtime.
Unlock the secret to long-lasting results and experience the psychological benefits of heightened confidence and self-esteem with our Jet Plasma Skin Treatments. These cutting-edge procedures are perfect for combating acne, removing skin tags, and providing non-surgical skin lifting, making them an increasingly popular and trusted choice for those with darker skin tones.
At Ageless Aesthetics, our skilled practitioners take the time to thoroughly assess your unique needs, ensuring optimal results from our Jet Plasma treatments. We understand the specific requirements of black skin and provide personalized guidance on establishing a proper skincare regimen post-treatment. With our expert care and tailored approach, you can maintain your rejuvenated appearance for years to come.
Curious about the experiences of others who have benefited from our Jet Plasma Skin Treatments? Read the glowing Jett Plasma reviews from our satisfied clients and witness the outstanding results they have achieved. When it comes to skin tightening treatments for black skin, Ageless Aesthetics stands at the forefront, offering you the ultimate solution for defying the aging process with confidence and grace. Contact us today to embark on your journey to ageless beauty.
Call 848-992-3157 or Contact Us to Discover the power of Jet Plasma Skin Treatments and embrace a future of radiant, youthful-looking skin